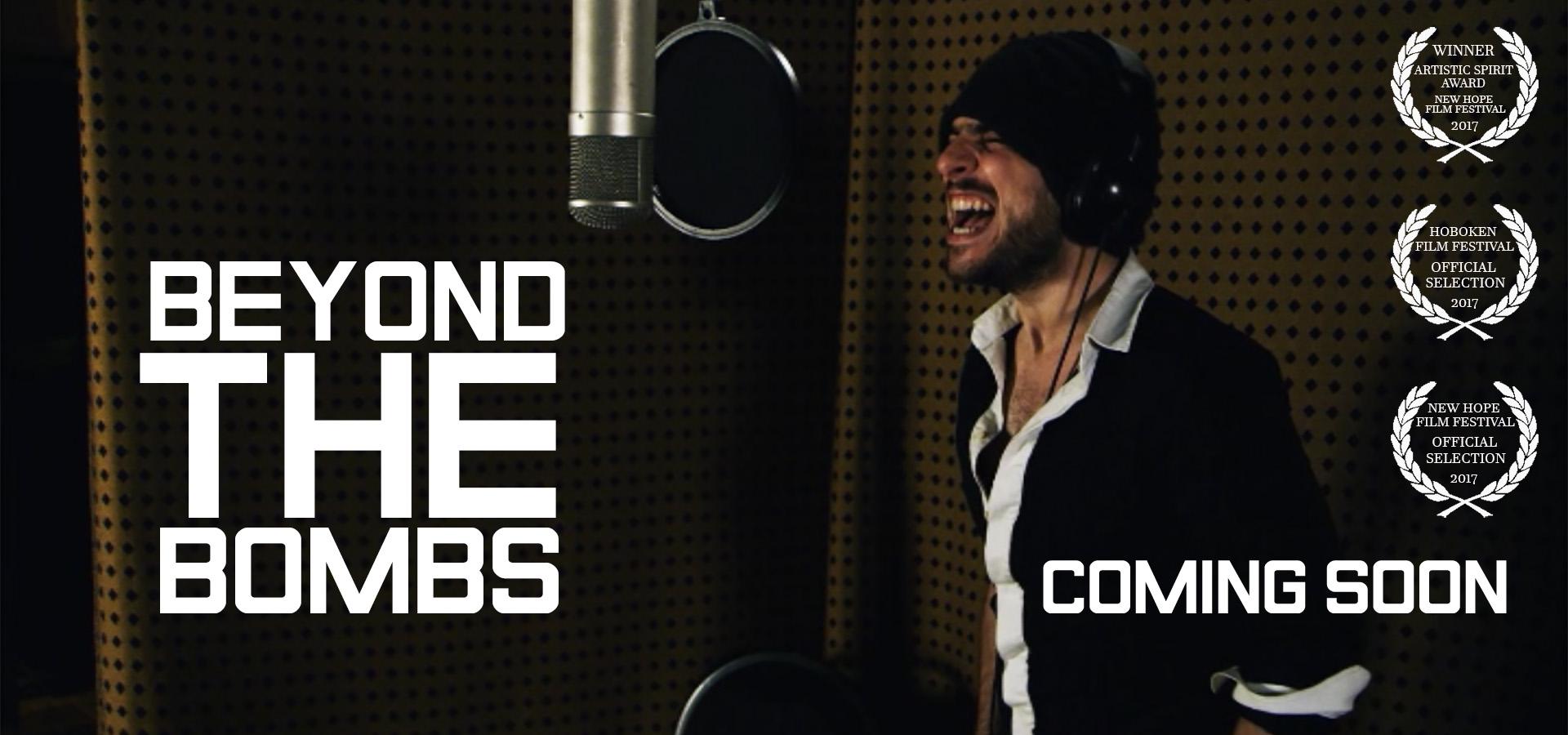 VARIETY'S FILM NEWS ROUNDUP ANNOUNCES REALIZE PRODUCTIONS & GRAVITAS VENTURES DISTRIBUTION DEAL FOR DAYS OF POWER
Realize Productions has signed a domestic distribution deal with Gravitas Ventures to the thriller "Days of Power" with a Feb. 20 VOD/digital release and a limited theatrical run in select cities, Variety has learned exclusively. "Days of Power" tells the story of a Swiss pop star who disappears while on tour along with her assistant, backup singer, and drummer. They find themselves kidnapped, hidden within a concealed puppy mill industry. The film, written and produced by Michel Grey, is the directorial debut from Jason Pagnoni. The cast includes Eric Roberts, Eliza Roberts, Simone Reyes, Jenny Hutton, Paul Lewis, Keaton Simons, Tommy Trietley, Mark Riccadonna, Missy Grynkiewicz, Robert Venable, Lara Wolf, Alyssa Lee Lewis, Emily Grace Ranieri, Dominic Ryan Gabriel, Emily Norcia and Dave Roberts ("Orange is the New Black").
BEYOND THE BOMBS WINS ARTISTIC SPIRIT AWARD AT FILM FESTIVAL
The music documentary Beyond the Bombs which features metal band Underground Dream and music producer/songwriter Paul Lewis won the Artistic Spirit Award at this year's New Hope Film Festival. Band Members were in attendance for the Q&A after the films screening earlier in the week. The awards were presented on Sunday, July 30th at the New Hope Arts Center in New Hope, PA. Doug Whipple, Chairman and Thom Michael Mulligan, Executive Director of Submissions of the Festival hosted the event.The festival, known for presenting cutting edge films, presented 104 films from 16 countries and 32 scripts. To find out more about the film visit the official website www.beyondthebombs.com
DAYS OF POWER FEATURED ON NBC NEWS
WSMV NBC affiliate visited the Nashvile premiere of Days of Power to interview actor Robert Venable.  The film will premiere at AMC 12 (Formerly Carmike 12) In Spring Hill, TN beginning on March 16th. A portion of ticket sales will go to no kill SPCA of Tennessee, additional contributions to the shelter will receive bonuses such as the film's soundtrack, t-shirts, and signed cd's by the singers and actors in the film. To contribute or purchase a ticket you can visit the film's website at www.daysofpower.com/screenings  to watch the full NBC news story visit the film's official twitter page link here 
FIRST SINGLE FROM DAYS OF POWER SOUNDTRACK WINS BEST POP SONG AT FILM FESTIVAL
The first song to be released from the upcoming days of power soundtrack, We Are Waiting was awarded best pop song from a film at this year's Garden State Film Festival. The song is performed by Alyssa Lee Lewis, who also stars in the film, and was written by the film's writer/producer Michel Grey and singer/songwriter/producer/actor Paul Lewis. The song is exclusively available at itunes and will be available on most streaming sites and amazon later this month in the US. To find out more about Days of Power visit the film's official website at www.daysofpower.com
REALIZE STUDIOS FORMS COMPANY TO LAUNCH PRODUCTION DIVISION
Realize Studios has formed a new company to create entertainment properties such as Film, Television and Other Digital Mediums for release theatrically and through streaming sites. The first releases are to include the thriller Days of Power, music documentary Beyond the Bombs and the TV comedy Radio Gods.
BE THE FIRST TO GET EXCLUSIVE UPDATES.
SIGN UP VIA EMAIL